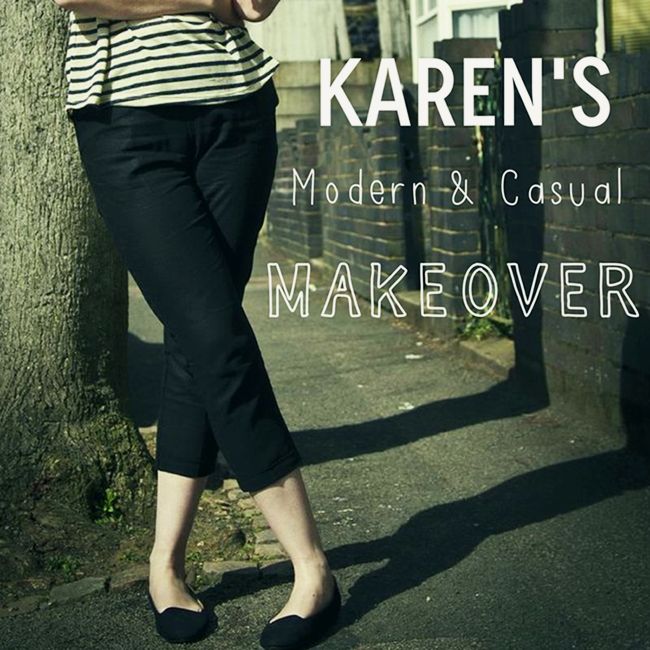 Karen runs her own business as a full time dog walker at Webby's Walkies. With 3 dogs of her own, a teenage daughter and preschooler to keep her from relaxing.
It made sense that she was our first Makeover Story participant.
So much of Karen's time is focused on helping others.

When not walking her clients dogs, or the families 3 dogs, she loves to hang out with friends. Karen loves crafting, gardening and baking and exceeds in all three. All the walking that comes with her job has helped Karen tone up without realising. When purchasing new clothes she still tries to hide her figure with large tops and jeans that are 2 sizes too big!!!
I asked Karen what she would like to gain from this experience and she said, "I'd love to know how to look modern, I always seem to end up looking a little too much like my Mum. When it comes to buying clothes I always end up buying for the kids instead of myself. I don't get to wear make-up very often, I'm looking forward to the whole experience." Karen was looking for an updated wardrobe, keeping it casual for her hectic modern life. Here's her look before....
Teresa from "I Am Into This" first goal was to find clothes that flatter Karen's hidden figure without losing the casual modern style that she was after. Karen was so used to hiding under larger sizes that Teresa was surprised to find Karen two dress sizes smaller than she thought. Teresa said "I wanted to put Karen in fitted trousers, flattering her figure and give her a 'Parisian' look."
The first thing Karen asked for was a new hair cut and colour. She wanted to become a soft caramel blonde with a pixie style cut. These small changes made a massive difference to the final look. This short hair style is perfect for Karen as she is always on the go, enabling her to jump out of the shower and do the school run before work.