Going on holiday and changing seasons in the process can play havoc on your skin. I have found this out during our trip to Australia. Luckily I had some of my (now) favourite products. I will be reviewing these (finally) over the next few weeks.
Going from Winter to Summer, in just over 24 hours calls for some serious moisturiser. Not only will the long haul journey dry your skin out but the extreme changes of weather will dry out the oiliest of skin. It took me at least a week before my skin knew which side of the planet it was on, as for mind, a little longer.
Obviously I had to change my skin routine, as summer is all about parring things back: Lighter fabrics, shorter sleeves and strappy sandals. Your make-up should do the same. Keep it minimal and use sheer formulas that wont melt when the humidity and temperatures soar. Increase your water intake and pack your diet with as much fruit and veg as you can, so your summer glow radiates from he inside out.
Forget opaque, long wearing or heavy foundation formulas. Instead, opt for a tinted moisturiser or BB cream, such as Dior Hydra Life BB Creme Enhancing moisturiser,
Bobbi Brown BB Cream or Dr.Jart+ BB Beauty Balm. As Boots Chemist had a special offer on the Dr. Jart+ BB Beauty Balm, that quite simply ended up in my toiletry. I was not disappointed, even if the colour of the balm is quite off putting to start off with. It rubs in well, I didn't burn in the 40 degree heat and my skin looked even throughout the day without it sliding.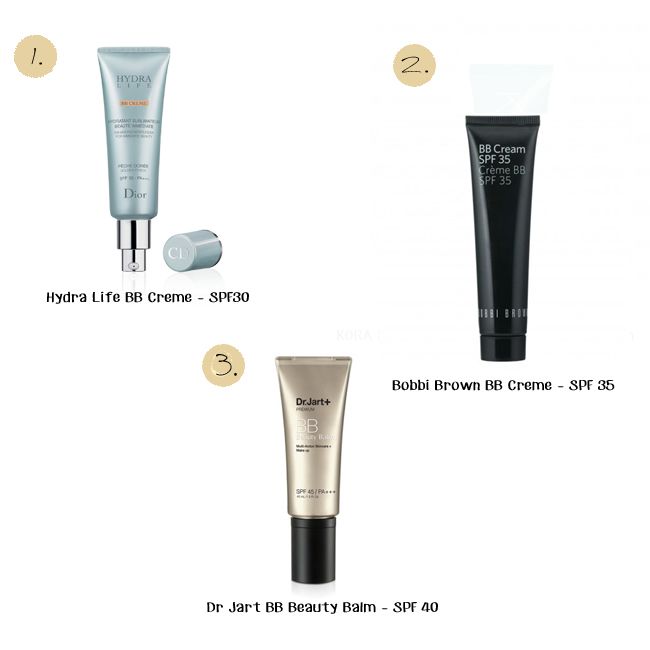 Links to BB Creams 1, 2 & 3