I cannot put into words how exciting it is to receive a message from the talented Elly Lucas, especially when she is asking if I would like to work with her again..erm..... "Yes, Yes, Yes".....
You can see our other projects here.
Elly is based in Sheffield and one of the most creative people I know, she sings, plays the fiddle, not only for fun with her family but also in a successful folk duo, called "David Gibb & Elly Lucas". Her talents extend to photography and needlepoint as she succeeded to patiently stitch the "Hot Air Balloon" used in the shoot, before setting the lights up for the shoot in her parents freshly painted dining room. I watched her put the finishing touches to the theme, whilst I painted away on our brilliantly comical model - Halo Haynes
It wasn't the warmest of mornings, but as luck would have it, the shoot was indoors. This is the result of Elly's luxurious imagination and hours of applying paint, glitter and icing sugar, yes you read right. Not that it worked as well as I'd planned it still had a wonderful "Iceberg Effect"....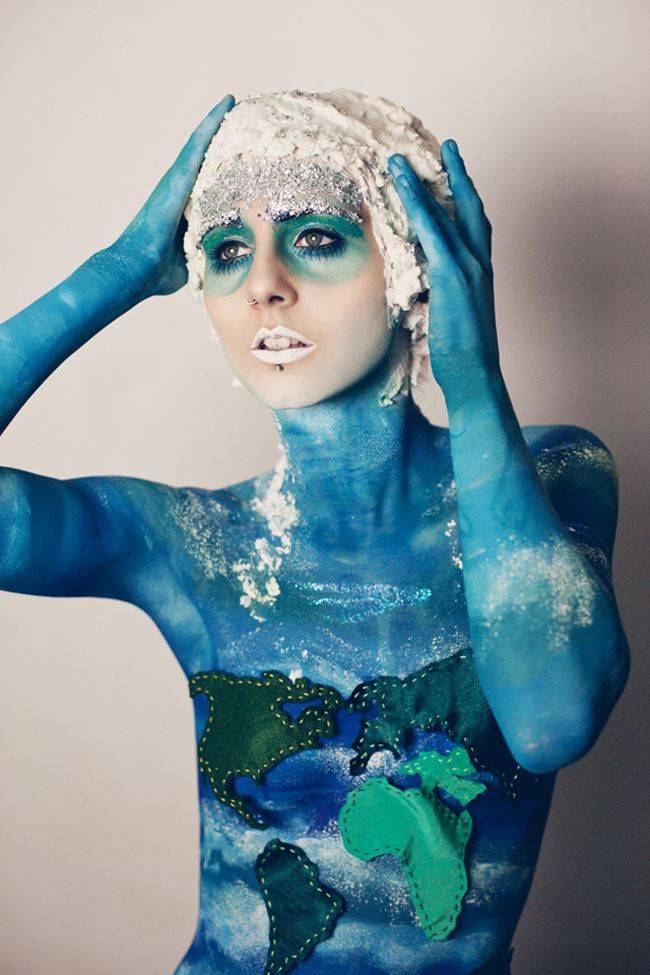 Please let us know if you would like to see more from like this from Elly and I as we love to make excuses to hang out.