I wanted a quick project for a birthday present for a 3 year old. I found this crochet bag pattern at futuregirl. She uses the same pattern over and over as a blank canvas, adding new details each time to make each bag individual. They are gorgeous and I'm so tempted to make one for myself, as the options for personalisation are endless. I wanted to use a bird brooch, that I had previously made, as a decorative piece on the bag. I then stitched a simple branch pattern onto the bag for somewhere for the bird to sit. As you can see below futuregirl uses a crochet flower on her gorgeous sea foam coloured bag.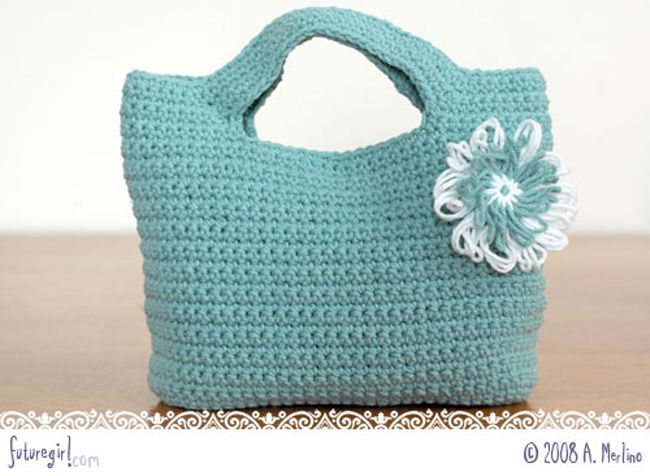 Futuregirl also shows you step by step and video instructions on how to add a lining to your bag. I didn't have time to line the bag, however, I have used this method for another crochet bag that I lined. I love Futuregirls hand stitched labels.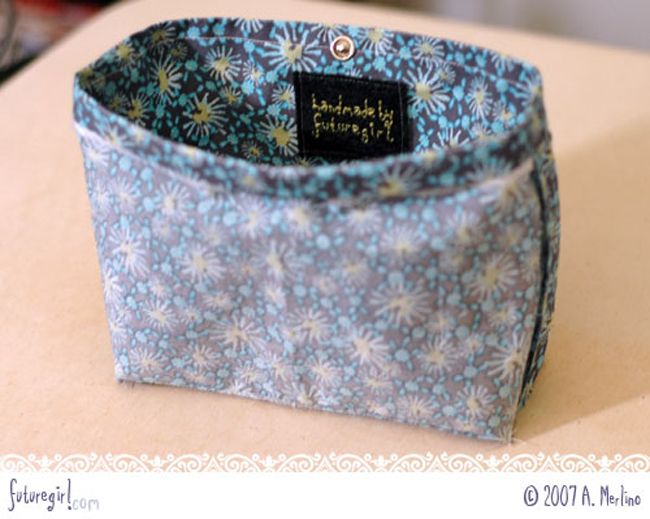 If you do decide to add a lining to your bag, furturegirl kindly shows you how to sew the lining into your bag. This is a great tutorial that I have used in the past for other crochet bag projects.